Near absolute emergency preparedness, response, and recovery protocols for all. Because everyone deserves to be in total control of their life.
Privacy Statement
December 20th, 2018
Introduction This website is operated by the National Emergency Planning and Training Association (NEPTA). The terms "we", "us", and "our" refer to NEPTA. The use of our website is subject to the following Terms and Conditions of use, as amended from time to time (the "Terms"). Please review the Terms and Conditions section carefully. The Terms apply to all users of our website, including without limitation, users who are browsers, customers, merchants, vendors and/or contributors of content. If you access and use this website, you accept and agree to be bound by and comply with the "Terms of Use" and our Privacy Policy. If you do not agree to the Terms or our Privacy Policy, you are not authorized to access our website, use any of our website's services or place an order on our website.
Security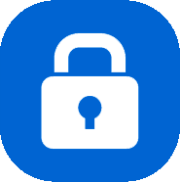 We protect your information using some of the most advanced technical and administrative security measures to reduce the risks of loss, misuse, unauthorized access, disclosure and alteration. Some of the safeguards we use are firewalls and top level data encryption protocols, physical access controls to our data centers, and information access authorization controls.
Note that your login requires a (1:) User Name (2:) Password (3:) 4-Digit Security Code. If for any reason these credentials are not input properly the plan owner will receive an email regarding an attempt to access their account. In addition to this added layer of security, you'll immediate notice that once inside your plan, there is another 4-digit security code that must be entered for access in order to view certain aspects of the account. NEPTA recommends that you change your USER NAME and PASSWORD every 6 Months mitigate any potential data breach.
Cloud security at the National Emergency Planning and Training Association is the highest priority. As a MYREDFOLDER® customer, you will benefit from a data center and network architecture built to meet the requirements of the most security-sensitive organizations.
We take your security seriously and take reasonable steps to protect and secure your personal information from unauthorized access, use, and disclosure. The safety and security of your information also depends on you. Where we have given you (or where you have chosen) a password for access to certain parts of our websites, you are responsible for keeping this password confidential as well as the four-digit security code. Please do not share your password or your four-digit code with anyone that doesn't have a need to know. For the purposes of the MYREDFOLDER® plan, you have a choice to share this information with your spouse or the individual who would take over in case you were incapacitated or in case of death. Although we take reasonable security measures to protect your personal information, for example, by using Secure Socket Layer encryption when you transmit your password, we cannot guarantee the security of your personal information transmitted to our websites. The transmission of information via the Internet is not 100% secure and we cannot ensure or warrant the security of any information you transmit to us. We are not responsible for circumvention of any privacy settings or security measures contained on the websites.
Customer Privacy: Cutomer privacy as well as security are our top priority: NEPTA is committed to safeguarding your privacy online. Please read the following policy to understand how your personal information will be treated as you make full use of our Web sites.
This policy may change without prior notice.
Use of our Website: You agree to use our website for legitimate purposes and not for any illegal or unauthorized purpose, including without limitation, in violation of any intellectual property or privacy law. By agreeing to the Terms, you represent and warrant that you are at least the age of majority in your state or province of residence and are legally capable of entering into a binding contract.
You agree to not use our website to conduct any activity that would constitute a civil or criminal offence or violate any law. You agree not to attempt to interfere with our website's network or security features or to gain unauthorized access to our systems.
You agree to provide us with accurate personal information, such as your email address, mailing address and other contact details in order to complete your order or contact you as needed. You agree to promptly update your account and information. You authorize us to collect and use this information to contact you in accordance with our Privacy Policy.
NEPTA is committed to protecting your privacy and developing technology that gives you the most powerful and safe online experience. This Statement of Privacy applies to the NEPTA Website (MYREDFOLDER.com)and governs data collection and usage. By using the NEPTA website, you consent to the data practices described in this statement.
Collection of your Personal Information NEPTA collects personally identifiable information, such as your e-mail address, name, home or work address or telephone number. NEPTA also collects anonymous demographic information, which is not unique to you, such as your ZIP code.
There is also information about your computer hardware and software that is automatically collected by NEPTA. This information can include: your IP address, browser type, domain names, access times and referring Web site addresses. This information is used by NEPTA for the operation of the service, to maintain quality of the service, and to provide general statistics regarding use of the NEPTA Web site.
NEPTA encourages you to review the privacy statements of Web sites you choose to link to from NEPTA so that you can understand how those Web sites collect, use and share your information. NEPTA is not responsible for the privacy statements or other content on Web sites outside of the NEPTA and NEPTA family of Web sites.
Use of your Personal Information: NEPTA collects and uses your personal information to operate the NEPTA Website and deliver the services you have requested. NEPTA also uses your personally identifiable information to inform you of other products or services available from NEPTA and its affiliates. NEPTA may also contact you via surveys to conduct research about your opinion of current services or of potential new services that may be offered.
NEPTA does not sell, rent or lease its customer lists to third parties.NEPTA may, from time to time, contact you on behalf of external business partners about a particular offering that may be of interest to you. In those cases, your unique personally identifiable information (e-mail, name, address, telephone number) is not transferred to the third party. In addition, NEPTA may share data with trusted partners to help us perform statistical analysis, send you email or postal mail, provide customer support, or arrange for deliveries. All such third parties are prohibited from using your personal information except to provide these services to NEPTA, and they are required to maintain the confidentiality of your information.
NEPTA does not use or disclose sensitive personal information, such as race, religion, or political affiliations, without your explicit consent.
NEPTA keeps track of the Web sites and pages our customers visit within NEPTA only, in order to determine what NEPTA services are the most popular. This data is used to deliver customized content and advertising within NEPTA to customers whose behavior indicates that they are interested in a particular subject area.
NEPTA Web sites will disclose your personal information, without notice, only if required to do so by law or in the good faith belief that such action is necessary to: (a) conform to the edicts of the law or comply with legal process served on NEPTA or the site; (b) protect and defend the rights or property of NEPTA; and, (c) act under exigent circumstances to protect the personal safety of users of NEPTA, or the public.
Consent Your knowledge and consent are required for the collection, use or disclosure of Personal Information except where required or permitted by law. Providing us with your Personal Information is always your choice. However, your decision not to provide certain information may limit our ability to provide you with our products or services. We will not require you to consent to the collection, use, or disclosure of information as a condition to the supply of a product or service, except as required to be able to supply the product or service. A cookie is a small computer file or piece of information that may be stored in your computer's hard drive when you visit our websites. We may use cookies to improve our website's functionality and in some cases, to provide visitors with a customized online experience.
TRACKING DATA: MYREDFOLDER® APP (Android and IOS): NEPTA will not sell your tracking data to anyone.
Use of Cookies The NEPTA Web site use "cookies" to help you personalize your online experience. A cookie is a text file that is placed on your hard disk by a Web page server. Cookies cannot be used to run programs or deliver viruses to your computer. Cookies are uniquely assigned to you, and can only be read by a web server in the domain that issued the cookie to you.
One of the primary purposes of cookies is to provide a convenience feature to save you time. The purpose of a cookie is to tell the Web server that you have returned to a specific page. For example, if you personalize NEPTA pages, or register with NEPTA site or services, a cookie helps NEPTA to recall your specific information on subsequent visits. This simplifies the process of recording your personal information, such as billing addresses, shipping addresses, and so on. When you return to the same NEPTA Web site, the information you previously provided can be retrieved, so you can easily use the NEPTA features that you customized.
You have the ability to accept or decline cookies. Most Web browsers automatically accept cookies, but you can usually modify your browser setting to decline cookies if you prefer. If you choose to decline cookies, you may not be able to fully experience the interactive features of the NEPTA services or Web sites you visit.
A cookie is a small computer file or piece of information that may be stored in your computer's hard drive when you visit our websites. We may use cookies to improve our website's functionality and in some cases, to provide visitors with a customized online experience.
Other Websites: Our website may contain links to other third party sites that are not governed by this privacy policy. Although we endeavour to only link to sites with high privacy standards, our privacy policy will no longer apply once you leave our website. Additionally, we are not responsible for the privacy practices employed by third party websites. Therefore, we suggest that you examine the privacy statements of those sites to learn how your information may be collected, used, shared and disclosed.
Security of your Personal Information: NEPTA takes reasonable means to secure your personal information from unauthorized access, use or disclosure. NEPTA secures the personally identifiable information you provide on computer servers in a controlled, secure environment, protected from unauthorized access, use or disclosure. When personal information (such as a credit card number) is transmitted to other Web sites, it is protected through the use of encryption, such as the Secure Socket Layer (SSL) protocol. Delivery Method and Timing Delivery of our products is immediate via digital download from website by secured user name and password.
The address of the merchant outlet's permanent establishment
NEPTA
255 Primera Blvd., Ste 160
Lake Mary, FL 32746
NEPTA Blog: You acknowledge that you are responsible for the information, profiles, opinions, messages, comments and any other content (collectively, the "Content") that you post, distribute or share on or through our website or services available in connection with our website. You further acknowledge that you have full responsibility for the Content, including but limited to, with respect to its legality, and its trademark, copyright and other intellectual property ownership.
You agree that any Content submitted by you in response to a request by us for a specific submission may be edited, adapted, modified, recreated, published, or distributed by us. You further agree that we are under no obligation to maintain any Content in confidence, to pay compensation for any Content or to respond to any Content.
You agree that you will not post, distribute or share any Content on our website that is protected by copyright, trademark, patent or any other proprietary right without the express consent of the owner of such proprietary right. You further agree that your Content will not be unlawful, abusive or obscene nor will it contain any malware or computer virus that could affect our website's operations. You will be solely liable for any Content that you make and its accuracy. We have no responsibility and assume no liability for any Content posted by you or any third-party.
We reserve the right to terminate your ability to post on our website and to remove and/or delete any Content that we deem objectionable. You consent to such removal and/or deletion and waive any claim against us for the removal and/or deletion of your Content.
Disclaimer and Limitation of Liability: You assume all responsibility and risk with respect to your use of our website, which is provided "as is" without warranties, representations or conditions of any kind, either express or implied, with regard to information accessed from or via our website, including without limitation, all content and materials, and functions and services provided on our website, all of which are provided without warranty of any kind, including but not limited to warranties concerning the availability, accuracy, completeness or usefulness of content or information, uninterrupted access, and any warranties of title, non-infringement, merchantability or fitness for a particular purpose. We do not warrant that our website or its functioning or the content and material of the services made available thereby will be timely, secure, uninterrupted or error-free, that defects will be corrected, or that our websites or the servers that make our website available are free of viruses or other harmful components.
The use of our website is at your sole risk and you assume full responsibility for any costs associated with your use of our website. We will not be liable for any damages of any kind related to the use of our website.
In no event will we, or our affiliates, our or their respective content or service providers, or any of our or their respective directors, officers, agents, contractors, suppliers or employees be liable to you for any direct, indirect, special, incidental, consequential, exemplary or punitive damages, losses or causes of action, or lost revenue, lost profits, lost business or sales, or any other type of damage, whether based in contract or tort (including negligence), strict liability or otherwise, arising from your use of, or the inability to use, or the performance of, our website or the content or material or functionality through our website, even if we are advised of the possibility of such damages.
Certain jurisdictions do not allow limitation of liability or the exclusion or limitation of certain damages. In such jurisdictions, some or all of the above disclaimers, exclusions, or limitations, may not apply to you and our liability will be limited to the maximum extent permitted by law.
Governing Law: Any disputes arising out of or relating to the Terms, the Privacy Policy, use of our website, or our products or services offered on our website will be resolved in accordance with the laws of the Florida without regard to its conflict of law rules. Any disputes, actions or proceedings relating to the Terms or your access to or use of our website must be brought before the courts of Florida in the City of Lake Mary, Seminole County and you irrevocably consent to the exclusive jurisdiction and venue of such courts.
Indemnification: You agree to defend and indemnify us, and hold us and our affiliates harmless,, and our and their respective directors, officers, agents, contractors, and employees against any losses, liabilities, claims, expenses (including legal fees) in any way arising from, related to or in connection with your use of our website, your violation of the Terms, or the posting or transmission of any materials on or through the website by you, including but not limited to, any third party claim that any information or materials provided by you infringe upon any third party proprietary rights.
Modify your Information: To modify your e-mail subscriptions, please let us know by modifying your preferences in the "My Account" section. Please note that due to email production schedules you may receive any emails already in production.
To delete all of your online account information from our database, sign into the "My Account" section of our site and remove billing addresses & payment information. Please note that we may maintain information about an individual sales transaction in order to service that transaction and for record keeping.
Third Party Links: In an attempt to provide you with increased value, NEPTA may include third party links on our site. These linked sites have separate and independent privacy policies. NEPTA therefore have no responsibility or liability for the content and activities of these linked sites. Nonetheless, NEPTA seeks to protect the integrity of our site and welcome any feedback about these linked sites (including if a specific link does not work).
Links from or to websites outside our website are meant for convenience only. We do not review, endorse, approve or control, and are not responsible for any sites linked from or to our website, the content of those sites, the third parties named therein, or their products and services. Linking to any other site is at your sole risk and we will not be responsible or liable for any damages in connection with linking. Links to downloadable software sites are for convenience only and we are not responsible or liable for any difficulties or consequences associated with downloading the software. Use of any downloaded software is governed by the terms of the license agreement, if any, which accompanies or is provided with the software.
Changes to our Policy: If NEPTA decides to change their privacy policy, NEPTA will post those changes on this page. Policy changes will apply only to information collected after the date of the change.
Questions and Feedback: NEPTA welcomes your questions, comments, and concerns about privacy. Please send us any and all feedback pertaining to privacy, or any other issue.
Online Policy Only: This online privacy policy applies only to information collected through our website and not to information collected offline.
Terms and Use: Please also visit our Terms and Use section establishing the use, disclaimers, and limitations of liability governing the use of our website.
Your Consent: By using our site, you consent to our privacy policy.
You agree to use our website for legitimate purposes nad not for any illegal or unauthorized purpose, including without limitation, in violation of any itellectual property or privacy law. By agreeing to the Terms, you represent and warrant that you are at least the age of majority in your state or province of residence and are legally capable of entering into a binding contract.
You agree to not use our website to conduct any activity that would constitute a civil or criminal offence or violet any law. You agree not to attept to interfere with our website's network or security features or to gain unauthorized access to our systems.
You agree to provide us with accurate personal information, such as your email address, mailing address and other contact detials in order to complete your order or contact you as needed. You agree to promptly update your account and information. You authorize us to collect and use this information to contact you in accordance with our Privacy Policy.
Comments on Privacy/Security Policy: NEPTA welcomes your comments regarding this Statement of Privacy. If you believe that NEPTA has not adhered to this Statement, please contact us at info@nepta.us. We will use commercially reasonable efforts to promptly determine and remedy the problem.
TERMS OF USE
Welcome!
This website is provided to help you prepare, respond, and recover with practical and logical protocols that are put in place prior to any disaster or emergency. We want others to benefit from our site too, but please do not reproduce its contents on another website or application as this is strictly forbidden according to Trademark and Copyright laws. You may share the MYREDFOLDER® domain address and other features of the MYREDFOLDER® Plan and MYREDFOLDER® APP via our social media sharing apps located on the website and within your MYREDFOLDER® Plan. Our Terms of Use value will discuss the following terms below.
▪ Copyright
▪ Trademarks
▪ Terms of Use and License to Use Website
▪ Medical Section
▪ Disclaimer of Warranties and Limitation of Liability
▪ Breach of Terms of Use
▪ Variation
▪ Law and Jurisdiction
▪ Severability
▪ Entire Agreement
Copyright
© 2019 National Emergency Planning and Training Association, LLC. MYREDFOLDER© MYREDFOLDER® All rights reserved.
This website is published and maintained by National Emergency Planning and Training Association, LLC Unless otherwise indicated, all text and other information on this website are the intellectual property of National Emergency Planning and Training Association, LLC (NEPTA)
Trademarks
Adobe, the Adobe logo, Acrobat, and the Acrobat logo are trademarks of Adobe Systems Incorporated. iTunes and iPod are trademarks of Apple Inc. Microsoft, the Microsoft logo, as well as the names of any Microsoft software and products, including Microsoft Office and Microsoft Office 365, are trademarks of Microsoft Inc. MYREFOLDER® is a trademark of NEPTA and MW Concepts and Marketing, LLC. All other trademarks and registered trademarks are property of their respective holders.
Terms of Use and License to Use Website
These Terms of Use govern your use of this website. By using this website, you accept these Terms of Use, together with any Additional Terms of Use (collectively, "Terms of Use") set forth on this website, in full. If you disagree with these Terms of Use or any part of these Terms of Use, you must not use this website.
What constitutes proper use? Subject to the restrictions set out below, you may:
▪ View, download, and print MYREDFOLDER® copyrighted data features, electronic publications, music, photos, text, or videos from this website for your own personal and non-commercial purposes.
You may not:
▪ Post artwork, electronic publications, trademarks, music, photos, videos, or articles from this website on the Internet (any website, file-sharing site, video-sharing site, or social network).
▪ Distribute artwork, electronic publications, trademarks, music, photos, text, or videos from this website with or as part of any software application (including uploading such materials to a server for use by a software application).
▪ Reproduce, duplicate, copy, distribute, or otherwise exploit any artwork, electronic publications, trademarks, music, photos, text, or videos on this website for a commercial purpose or for money (even if no profit is involved).
▪ Create for distribution purposes any software applications, tools, or techniques that are specifically made to collect, copy, download, extract, harvest, or scrape data, HTML, images, or text from this site. (This does not prohibit the distribution of free, non-commercial applications designed to download electronic files such as, EPUB, PDF, MP3, and MP4 files from public areas of this site.)
▪ Misuse the website or its services, such as interfering with or accessing the website or its services using a method other than what is explicitly provided.
▪ Use this website in any way that causes, or may cause, damage to the website or impairment of the availability or accessibility of the website; or in any way which is unlawful, illegal, fraudulent, or harmful, or in connection with any unlawful, illegal, fraudulent, or harmful purpose or activity.
▪ Use this website or any of its artwork, electronic publications, trademarks, music, photos, text, or videos for any purposes related to marketing.
Share links to or electronic copies of downloadable publications
Medical Section (Including Prescriptions)
The content of the medical section of this website ("Medical Section") is for informational purposes only and/or for your own personal use to access in the event of an emergency; it does not constitute medical advice, nor is it intended to be a substitute for professional medical advice, diagnosis, or treatment. The Medical Section does not recommend or endorse any specific tests, physicians, products, procedures, opinions, or other information that may be mentioned in the Medical Section.
Always seek the advice of a physician or other qualified health-care provider with any question you may have regarding a medical condition or treatment.
This website makes no warranty as to the reliability, accuracy, timeliness, usefulness, or completeness of any information accessed through the Medical Section which has been input by the user. This website assumes no liability or responsibility for any errors or omissions in the content of the Medical Section. Reliance on any information provided in the Medical Section is solely at your own risk. In no event shall this website be liable for any claims or damages (including, without limitation, incidental and consequential damages, personal injury/wrongful death, lost profits, or damages resulting from lost data or business interruption) resulting from the use of or inability to use the Medical Section, whether such claims or damages are based on warranty, contract, tort, or any other legal theory, and whether or not this website is advised of the possibility of such claims or damages.
Disclaimer of Warranties and Limitation of Liability
This website and all information, content, materials, and other services made available to you through the website are provided by NEPTA on an "as is" basis. NEPTA makes no representations or warranties of any kind, express or implied.
NEPTA does not warrant that the website is free of viruses or other harmful components. NEPTA will not be liable for any damages of any kind arising from the use of any service, or from any information, content, materials, or other services made available to you through the website, including, but not limited to direct, indirect, incidental, punitive, and consequential (including loss of profits) damages.
Breach of Terms of Use
Without prejudice to NEPTA's other rights under these Terms of Use, if you breach these Terms of Use in any way, NEPTA may take such action as NEPTA deems appropriate to deal with the breach, including suspending your access to the website, prohibiting you from accessing the website, blocking computers using your IP address from accessing the website, contacting your Internet service provider to request that they block your access to the website and/or bringing legal action against you.
Variation
NEPTA may revise these Terms of Use from time to time. Revised Terms of Use will apply to the use of this website from the date of the publication of the revised Terms of Use on this website. Please check this page regularly to ensure you are familiar with the current version.
Law and Jurisdiction
These Terms of Use shall be governed by and construed according to the laws of the State of Florida U.S.A., without regard to conflict of laws provisions. Any legal action relating to these Terms of Use shall be brought in a state or federal court having jurisdiction in the State of Florida, U.S.A.
Severability
If a provision of these Terms of Use is determined by a court of competent jurisdiction to be void, invalid, unenforceable, or illegal, the other provisions will continue in effect. Failure of NEPTA to enforce any provision of these Terms of Use shall not constitute or be construed as a waiver of such provision or the right to enforce such provision.
Entire Agreement
These Terms of Use constitute the entire agreement between you and NEPTA in relation to your use of this website, and supersede all previous agreements in respect to your use of this website.
Additional Terms of Use
These Additional Terms of Use are in addition to the Terms of Use (the "Initial Terms of Use") set forth on the website found at https://myredfolder.com the ("Website"). The Initial Terms of Use together with these Additional Terms of Use and the Acceptable Use Policy set forth below (collectively, the "Terms of Use") govern the usage of the portion of the Website accessed by your personal login account and of any products and services which are subscribed to or obtained through your login account or otherwise through this Website (collectively, the "Services"). NEPTA maintains the Website and the use of the terms "we" or "us" includes NEPTA and cooperating organizations/entities.
By logging into and using the Services, you accept these Terms of Use and the Privacy Policy found on the Website in full. If you disagree with these Terms of Use or Privacy Policy you must not use the Services. The failure to adhere to the Terms of Use (at our sole discretion) in whole or in part constitutes a material breach of these terms and will subject your account to immediate termination. You expressly agree that we may terminate your login account and your access to the Services at our sole discretion, for breach of this terms of use policy.
We reserve the right to modify these Terms of Use at any time without notice and at our discretion. Your continued use of the Services following such modification, constitute acceptance of the modification.
Any updates, enhancements, new features, and/or the addition of any new Website properties to the Services, are subject to the Terms of Use. The Services may be revised or modified at any time by us at our sole option. Your continued use and/or access to the Services following such modifications shall constitute binding acceptance of such modifications.
License to Content and Indemnification
You expressly represent and warrant that you have the right and/or license to post any and all Content posted by you through the use of the Services. "Content" means any and all information provided by you in connection with your use of the Services, including without limitation information, content, data, messages, text, files, images, video, Images (as defined below), sounds, other materials, and any of the foregoing provided by you. You represent and warrant that the Content provided by you and the use by us of such Content will not infringe or misappropriate any patent, copyright, trademark, trade secret, or other intellectual property rights of any third party.
By posting an image, photograph, picture or data that is otherwise graphical in whole or in part ("Images"), you warrant and represent that (a) you are the copyright owner of such Images, or that the copyright owner of such Images has granted you permission to use such Images or any content and/or images contained in such Images consistent with the manner and purpose of your use and as otherwise permitted by these Terms of Use and the Services, (b) you have the rights necessary to grant the licenses described in these Terms of Use, and (c) that each person depicted in such Images, if any, has provided consent to the use of the Images.
You understand that you are solely responsible for all Content posted on, transmitted through, or linked from the Services. You acknowledge that we do not pre-screen or approve all Content, but that we shall have the right (but not the obligation) in our sole discretion to refuse, delete or move any Content that is in violation of the Terms of Use or for any other reason.
Except for the limited rights and licenses expressly granted hereunder, no other license is granted to you, no other use is permitted and we (and our licensors) shall retain all right, title and interest in and to the Website, the Services and any software or systems provided through the Services and all updates and modifications thereto (including all intellectual property and proprietary rights embodied therein). You shall not take any action inconsistent with such rights.
Personal and Non-Commercial Use Limitation
Permission to access and display any document(s) posted through the Services (the "Documents") is granted, provided that (1) you only use the Documents in an approved manner, and (2) use of such Documents is for informational and non-commercial use only and will not be copied, posted, distributed, transmitted, displayed, performed, reproduced, or published on any network computer or broadcast in any media.
WITHOUT LIMITING THE FOREGOING, COPYING OR REPRODUCTION OF ANY SOFTWARE ACCESSED THROUGH THE SERVICES OR ANY DOCUMENT TO ANY OTHER SERVER OR LOCATION FOR FURTHER REPRODUCTION OR REDISTRIBUTION IS EXPRESSLY PROHIBITED.
SOFTWARE ACCESSED ON THIS WEBSITE
WE HEREBY DISCLAIM ALL WARRANTIES AND CONDITIONS WITH REGARD TO ANY SOFTWARE OR SYSTEMS ACCESSED THROUGH THE SERVICES, INCLUDING ALL WARRANTIES AND CONDITIONS OF MERCHANTABILITY, WHETHER EXPRESS, IMPLIED OR STATUTORY, FITNESS FOR A PARTICULAR PURPOSE, TITLE AND NON-INFRINGEMENT. WE DO NOT MAKE ANY ASSURANCES WITH REGARD TO THE ACCURACY OF THE RESULTS OR OUTPUT THAT DERIVES FROM SUCH USE OF ANY SUCH SOFTWARE OR THE DOCUMENTS. PLEASE RESPECT THE INTELLECTUAL PROPERTY RIGHTS OF OTHERS WHEN USING THE SOFTWARE MADE AVAILABLE VIA THE SERVICES.
DISCLAIMER OF WARRANTIES
WE DO NOT WARRANT THAT THE SERVICES WILL MEET YOUR REQUIREMENTS OR THAT THEIR OPERATION WILL BE UNINTERRUPTED OR ERROR-FREE. TO THE FULLEST EXTENT PERMITTED BY LAW, WE HEREBY DISCLAIM (FOR OURSELF AND OUR SUPPLIERS) ALL OTHER WARRANTIES, WHETHER EXPRESS OR IMPLIED, ORAL OR WRITTEN, WITH RESPECT TO THE SERVICES INCLUDING, WITHOUT LIMITATION, ALL IMPLIED WARRANTIES OF TITLE, NON-INFRINGEMENT, QUIET ENJOYMENT, INTEGRATION, MERCHANTABILITY OR FITNESS FOR ANY PARTICULAR PURPOSE, IMPLIED OR STATUORY AND ALL WARRANTIES ARISING FROM ANY COURSE OF DEALING, COURSE OF PERFORMANCE OR USAGE OF TRADE.
FOR ITS OWN OPERATIONAL EFFICIENCIES AND PURPOSES, WE, FROM TIME TO TIME, BACK UP DATA ON OUR SERVERS, BUT WE ARE UNDER NO OBLIGATION OR DUTY TO YOU TO DO SO UNDER THESE TERMS. UNDER NO CIRCUMSTANCE WILL WE BE LIABLE TO ANYONE FOR DAMAGES OF ANY KIND UNDER ANY LEGAL THEORY FOR LOSS OF YOUR FILES AND/OR DATA.
LIMITATION OF LIABILITY
EXCEPT TO THE EXTENT THAT ANY EXCLUSION OR LIMITATION OF OUR LIABILITY IS VOID, PROHIBITED OR UNENFORCEABLE BY APPLICABLE LAW, IN NO EVENT SHALL WE (OR OUR SUPPLIERS) BE LIABLE CONCERNING THE SUBJECT MATTER OF THE SERVICES OR DOCUMENTS, REGARDLESS OF THE FORM OF ANY CLAIM OR ACTION (WHETHER IN CONTRACT, NEGLIGENCE, STRICT LIABILITY OR OTHERWISE), FOR ANY (A) MATTER BEYOND OUR REASONABLE CONTROL (INCLUDING ANY ERROR OR DAMAGE ATTRIBUTABLE TO ANY NETWORK OR SYSTEM), (B) LOSS OR INACCURACY OF DATA, LOSS OR INTERRUPTION OF USE, OR COST OF PROCURING SUBSTITUTE TECHNOLOGY, GOODS OR SERVICES, (C) INDIRECT, PUNITIVE, INCIDENTAL, RELIANCE, SPECIAL, EXEMPLARY OR CONSEQUENTIAL DAMAGES INCLUDING, BUT NOT LIMITED TO, LOSS OF BUSINESS, REVENUES, PROFITS OR GOODWILL, OR (D) ANY DIRECT DAMAGES, EVEN IF SUCH PARTY HAS BEEN ADVISED OF THE POSSIBILITY OF SUCH DAMAGES.
YOU AGREE TO DEFEND, INDEMNIFY AND HOLD US, ANY OFFICERS, DIRECTORS, AGENTS AND SUPPLIERS HARMLESS FROM AND AGAINST ANY AND ALL CLAIMS, LOSSES, DAMAGES, LIABILITIES AND COSTS (INCLUDING, WITHOUT LIMITATION, REASONABLE ATTORNEYS' FEES AND COURT COSTS) ARISING OUT OF OR RELATING TO YOUR BREACH OF THE TERMS OF USE OR USE BY YOU OR ANY THIRD PARTY OF THE SERVICES. WE RESERVE THE RIGHT, AT OUR SOLE OPTION AND OUR OWN EXPENSE, TO ASSUME THE EXCLUSIVE DEFENSE AND CONTROL OF ANY MATTER OTHERWISE SUBJECT TO INDEMNIFICATION BY YOU.
Links to Third Party Sites
There may be links through your use of the Services that allow you to leave the Services. The linked areas are not under our control (or our suppliers) and we are not responsible for the contents of any linked site or any links contained in a linked site, or any changes or updates to such sites. We are not responsible for any form of transmission received from any linked site. The content of any such link is not endorsed by us.
Effects of Termination of Your Account
Upon any termination of your login account, all rights, obligations and licenses provided under your login account shall cease, except that (a) all your obligations that accrued prior to the effective date of termination shall survive, and (b) the provisions set forth in these Additional Terms of Use, including but not limited to the provisions regarding proprietary rights, disclaimers and limitation of liability shall survive. Following any termination of your login account we reserve the right, but shall not be obligated to, delete your account information and all your Content immediately.
Acceptable Use Policy
General Information
This Acceptable Use Policy ("AUP") governs the use of the Services regardless of whether the Services are accessed through a desktop or laptop computer, smartphone, cellphone, or any other mobile devices on which these Services may be accessed, transmitted or viewed by you.
Security
You agree to protect the confidentiality, security, integrity, and recoverability of the Services and the data stored on the Services and take reasonable and appropriate steps to guard these resources from improper or unauthorized use, including such use by third parties. You agree to immediately notify us of any unauthorized uses of the Services or any other breaches of security related to the use of these Services. Please report violations of this AUP or any breaches of security related to the use of this Website using the "Contact Us" link located on the website.
We provide access to the Services to certain authorized individuals for approved purposes and require that you, as an authorized user of the Services, employ reasonable and appropriate administrative, technical, and physical safeguards to protect the Services and the data stored by using the Services. The Services may only be used for approved purposes.
Access and use, or causing or allowing access and use, of these Services, including email services, by anyone other than as permitted by us is strictly prohibited. We reserve the right to access and review any information transmitted through the Services and reserve the right to remove any information posted to or transmitted through the Services, for any reason or no reason, at our sole discretion. (This does not include the personal data that is listed in an individual MYREDFOLDER® plan)
As a user of the Services you must (i) abide by all federal, state, and local laws, and (ii) observe all applicable copyright laws as such laws apply to music, videos, games, images, texts and other media in both personal use and in production of electronic information. The ease with which electronic materials can be copied, modified and sent over the Internet makes electronic materials extremely vulnerable to unauthorized access, invasion of privacy, and copyright infringement.
Passwords
We use commercially reasonable means of security in connection with the Services. Notwithstanding the foregoing, it is exclusively your obligation to maintain and control passwords to access the Services, and you exclusively are responsible for all activities that occur in connection with your user name and password.
You must adhere to the following guidelines with respect to passwords:
1. Change passwords periodically. Avoid reusing a password for at least several change iterations. If you have multiple accounts, avoid using the same password for those accounts.
2. Do not keep passwords in plain text in a computer file or in plain sight on paper.
3. Your password for access to the Services should not be saved on the computer.
4. Where possible, do not configure programs to automatically store your password.
5. Shut down web browsers, email programs, or other applications that might store passwords temporarily when they are not in use.
6. Do not use a consecutive number for your four-digit security code.
Prohibited Uses
The uses of the Services set forth below are prohibited. Engaging in any prohibited use as set forth below (as determined in our sole discretion) constitutes a material breach of these terms and will subject your login account to immediate termination.
Sensitive Information
You may not use the Services to collect financial information from other users, including but not limited to personal financial information, credit card information, social security numbers, passport numbers, or other such similar information.
Prohibited Offerings
You may not use the Services to provide, sell or offer to sell the following: controlled substances; illegal drugs and drug contraband; weapons; pirated materials; instructions on making, assembling or obtaining illegal goods or weapons to attack others; information used to violate the copyright(s) of, violate the trademark(s) of or to destroy others' intellectual property or information; information used to illegally harm any people or animals; or pornography, nudity, escort services or other content deemed adult related.
Access to Restricted Portions of the Website
You must not attempt to access restricted portions of the Services or related administrative applications without appropriate authorization from us.
Commercialization
You may not use the Services for any commercial purposes.
Violations of Intellectual Property Rights
Any violation of any person's or entity's intellectual property rights, rights of privacy, rights of publicity or other personal rights is prohibited. We are required by law to remove or block access to content appearing on or through the Services upon receipt of proper notice of copyright infringement.
Misrepresentation of Transmission Information
Forging, misrepresenting, omitting, or deleting message headers, return mailing information and/or Internet protocol addresses to conceal or misidentify the origin of a message is prohibited.
Hacking
"Hacking" and related activities are prohibited. "Hacking" includes, but is not limited to, the following activities: illegally or without authorization, accessing computers, accounts or networks, penetrating or attempting to penetrate security measures, port scans, stealth scans, and other activities designed to assist in hacking.
AUTOMATIC RECURRING PAYMENT AGREEMENT.
This Automatic Recurring Payment Agreement (the "Agreement") is a contract between you and the National Emergency Planning and Training Association to set up your automatic recurring payment. Please verify that all information provided is complete and accurate before authorizing the agreement by Confirming your order.
NEPTA will periodically send reminders regarding reoccurring payments.
Automatic Recurring Payment Failure
If your automatic recurring payment is declined or unable to be processed for any reason, you will be contacted by phone or email. We may in our sole discretion permanently restrict your ability to use a certain payment method if that payment method fails. In the event any payment is not made and you do not make the required payment by the end of your billing cycle, your subscription will be suspended or cancelled. NEPTA will make every attempt to contact you prior to canceling your subscription and purging your account.
Changing Automatic Recurring Payment
If you would like to change your automatic recurring payment method including, for example, making a change from one credit card that was initially selected to another credit card, you must authorize the recurring payment with the new credit card by calling NEPTA's Accounting Department at 888.267.9990. Any changes are subject to approval by NEPTA. If the change is approved, your previously-approved payment method will be terminated within 24 hours of approval.
Privacy and Cookies Policy
The National Emergency Planning and Training Association respects individuals' rights of privacy.
This website is owned by the National Emergency Planning and Training Association ("NEPTA"), a Florida based LLC that supports the emergency preparedness, response, and recovery activities of people everywhere. Some of the servers that host the website are located in the United States of America.
Personal Data
Personal data submitted by you on the website is used solely for the purpose stated to you at the time of submission. We do not give your personal data to anyone else unless it is necessary to do so in order to provide the service requested by you, we have made a full disclosure to you, or we have a good faith belief that disclosure of such information is reasonably necessary to satisfy any applicable laws or regulations or in response to a request from law enforcement authorities or to detect and prevent fraud, security, or technical issues. By using this website, you consent to us disclosing your personal data to third parties for these purposes only. Any personal data you submit will not be sold, traded, or rented under any circumstances.
Third-Party Vendors. At times this website will contain links to the website of a third-party vendor we have retained to perform services on our behalf (for example, the filling out of online forms). You will know that you are on a third-party vendor's website because it will have a different appearance and your browser's address bar will change. When we select third-party vendors, and periodically thereafter, we inspect their privacy and data protection policies to ensure that they meet the same standards we use for our own policies. If you have questions about a third-party vendor's policies, please see the policy listed on their website.
What Are Cookies
Cookie Policy for National Emergency Planning and Training Association and MYREDFOLDER®
What Are Cookies
As is common practice with almost all professional websites this site uses cookies, which are tiny files that are downloaded to your computer, to improve your experience. This page describes what information they gather, how we use it and why we sometimes need to store these cookies. We will also share how you can prevent these cookies from being stored however this may downgrade or 'break' certain elements of the sites functionality.
For more general information on cookies see the Wikipedia article on HTTP Cookies…
How We Use Cookies
We use cookies for a variety of reasons detailed below. Unfortunately in most cases there are no industry standard options for disabling cookies without completely disabling the functionality and features they add to this site. It is recommended that you leave on all cookies if you are not sure whether you need them or not in case they are used to provide a service that you use.
Disabling Cookies
You can prevent the setting of cookies by adjusting the settings on your browser (see your browser Help for how to do this). Be aware that disabling cookies will affect the functionality of this and many other websites that you visit. Disabling cookies will usually result in also disabling certain functionality and features of the this site. Therefore it is recommended that you do not disable cookies.
The Cookies We Set
If you create an account with us then we will use cookies for the management of the signup process and general administration. In certain instances these cookies will be deleted when you log out however in some cases they may remain afterwards to remember your site preferences when logged out.
We use cookies when you are logged in so that we can remember this fact. This prevents you from having to log in every single time you visit a new page. These cookies are typically removed or cleared when you log out to ensure that you can only access restricted features and areas when logged in.
This site offers newsletter or email subscription services as well as online account management services and cookies may be used to remember if you are already registered and whether to show certain notifications which might only be valid to subscribed/unsubscribed users.
When you submit data to through a form such as those found on contact pages or comment forms cookies may be set to remember your user details for future correspondence.
In order to provide you with a great experience on this site we provide the functionality to set your preferences for how this site runs when you use it. In order to remember your preferences we need to set cookies so that this information can be called whenever you interact with a page is affected by your preferences.
Third Party Cookies
Several partners advertise on our behalf and affiliate tracking cookies simply allow us to see if our customers have come to the site through one of our partner sites so that we can credit them appropriately and where applicable allow our affiliate partners to provide any bonus that they may provide you for making a purchase.
We also use social media buttons and/or plugins on this site that allow you to connect with your social network in various ways. For these to work the following social media sites including; Facebook, will set cookies through our site which may be used to enhance your profile on their site or contribute to the data they hold for various purposes outlined in their respective privacy policies.
More Information
Hopefully that has clarified things for you and as was previously mentioned if there is something that you aren't sure whether you need or not it's usually safer to leave cookies enabled in case it does interact with one of the features you use on our site. However if you are still looking for more information then you can contact us through one of our preferred contact methods.
Email: info@nepta.us